Sporting Schools
Sporting Schools & Ready Set Trot Playground Skills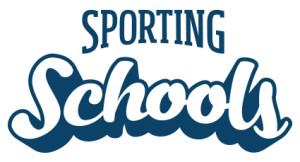 Sporting Schools is an exciting program available to all Australian primary schools dedicated to supporting health and physical education in the school curriculum, with the aim of fostering a lifelong interest in sport among Australian children.
Equestrian Australia has worked in conjunction with Sporting Schools to introduce Equestrian to the list of sports available to schools in the Sporting Schools program. With the use of our Ready Set Trot Playground Skills, children will learn the basics of Equestrian sport, gain a healthier mind and body, and have fun, be active and learn in a safe environment.
Schools can choose one of three packages that can be delivered to their students before, during, or after school hours.
---
Sporting Schools Important Information
Schools are given the opportunity to apply for Program Delivery Grants through Sporting Schools to help fund the school's sport-based activities. Program Delivery Grants work towards assisting registered schools with costs that may be incurred with their selected sports programs, such as coach, supervision, equipment, facility and/or transport costs.
For more information on Sporting Schools and how your school can get involved, visit the Sporting Schools Website.
The ASC proudly supports the Ready Set Trot program, working together with EA to drive participation of schools in Equestrian sport in their new Sporting Schools program.
Sporting Schools Registration
Whilst anybody can deliver the Playground Skills program, it is recommended you register through Sporting Schools – then you can access funding grants, additional resources and delivery support.
All schools across Australia can register online by clicking HERE to become a website member and create a Sporting Schools account.
For a step-by-step guide on how to register your school with Sporting Schools, please refer to the How to Register Page.
Funding
Registered schools that meet the eligibility criteria can access annual funding to provide up to three terms of sport-based activity for their school. For more information on grants offered with Sporting Schools, visit the funding section of the website.
Additional Information
A whole host of information can be found on the Sporting Schools website regarding school involvement in sports, including:
School Support
Minimum Standards to Register
To read up about this information, please visit the school section of the website.