Sporting Schools
Sporting Schools is an exciting program available to all Australian primary schools dedicated to supporting health and physical education in the school curriculum, with the aim of fostering a lifelong interest in sport among Australian children.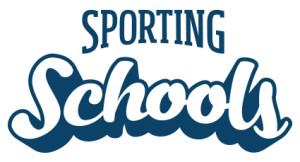 With the use of our Ready Set Trot Playground Skills, children will learn the basics of Equestrian sport, gain a healthier mind and body, and have fun, be active and learn in a safe environment.
Coach Involvement
All accredited coaches can register as a coach to deliver Ready Set Trot through the Sporting Schools program to local schools in their area.
Schools have a choice of one of three packages  to be delivered by a coach before, during or after school hours. Coaches are paid a fee for each package they administer with Sporting Schools. For more information on the fee's and package's available with Equestrian in Sporting Schools, please refer to our Ready Set Trot In-Schools Information-Pack
Sporting Schools is a great opportunity for coaches to connect with local schools in their area, promote Equestrian sport within a junior market and establish new networks beneficial to recruiting new participants to your own business/club.
Registration
All NCAS accredited coaches interested in delivering an equestrian program can register directly with an Equestrian Australia State Coaching Provider.
For more information on what is required to register as a coach, please refer to the Coach Registration Quick Reference Guide
When registering as a coach for the sport of Equestrian, ensure to align yourself with the appropriate Equestrian Australia State Coaching Provider. By doing so, the appropriate Equestrian Australia staff member can assist you in getting the maximum benefit from the program.
Contact information can be found by clicking HERE
Additional Information

 
A whole host of information can be found on the Sporting Schools website regarding coach involvement in sports, including;
Benefits for Coaches
Minimum Standards to Register
Coach Support
To read up about this information, please visit the coaches section of the website