Ready Set Trot for Teachers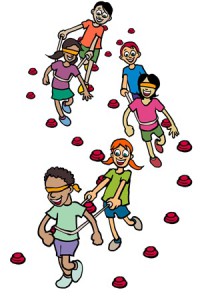 Ready Set Trot Playground Skills is a fun and interactive program that provides young people with an introduction to horses through a series of free games and activities – without actually needing a horse!
It is the most accessible way to dip a hoof into the horse world and has been designed especially for school teachers, after-school carers, parents and club coaches.
Ready Set Trot Playground Skills uses basic sports equipment, such as balls, skipping ropes and hoops, so it can be delivered anywhere, anytime, by anyone.
By using the imagination of children to link horses to everyday play, children are acquainted with a basic understanding of the horse world.
The handbook to deliver the Playground Skills program and the printable activity sheets can be downloaded online for FREE