Delivery Requirements
Coach Expectations
To be a Delivery Provider for Ready Set Trot Stable Skills, we hold specific requirements that must be met before registration.
Affiliation – As a provider of the Ready Set Trot program, it is a requirement that you maintain current Affiliation with Equestrian Australia (EA), Pony Club Australia (PCA) or Riding for the Disabled Australia (RDA).
Coach Accreditation – At all times throughout the program, an NCAS (National Coach Accreditation Scheme) EA, PCA or RDA accredited coach must be present to deliver the Ready Set Trot Stable Skills program.
Insurance – Sufficient business/coaching insurance must be held at all times and is made the responsibility of the Delivery Provider/coach to ensure adequate insurance cover is available for all delivery requirements
Working With Children Check – All Delivery Providers must hold an up-to-date and approved Working With Children Check.
---
Recruitment
As a coach delivering Ready Set Trot, there are a large number of resources that can assist in the promotion and delivery of your own Ready Set Trot program.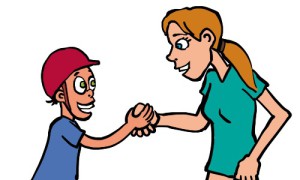 All additional resources can be found on the Ready Set Trot website using your specific coach login (received upon registration). You are given the opportunity to list your business/coaching information online to assist in your own personal promotion and marketing directed to potential participants.
Become a Delivery Provider