Find a Registered Delivery Provider

Ranchlands Equestrian Centre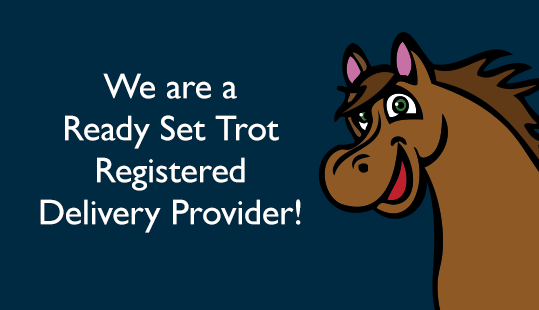 Contact Us
Contact Name:
Jenny Haines
All young riders are taken through the steps of the Ready Set Trot programme.  They start with a halfhour private lesson, then progress to the Semi-private half hour, and when competent enough to the group hourly class. Just Ring 47740124 to make a booking or email.
Meet the Team
Qualified Pony Club Instructor
Follow us on Social Media
If you can't find a coach, try searching using less or different terms. If there are still no coaches in the results, we will try and put you in touch with one – just fill in the form here.