Find a Registered Delivery Provider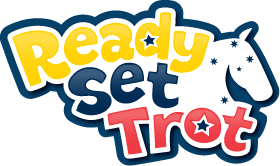 Cherie Dooley's All Rounders R Us ~ Equine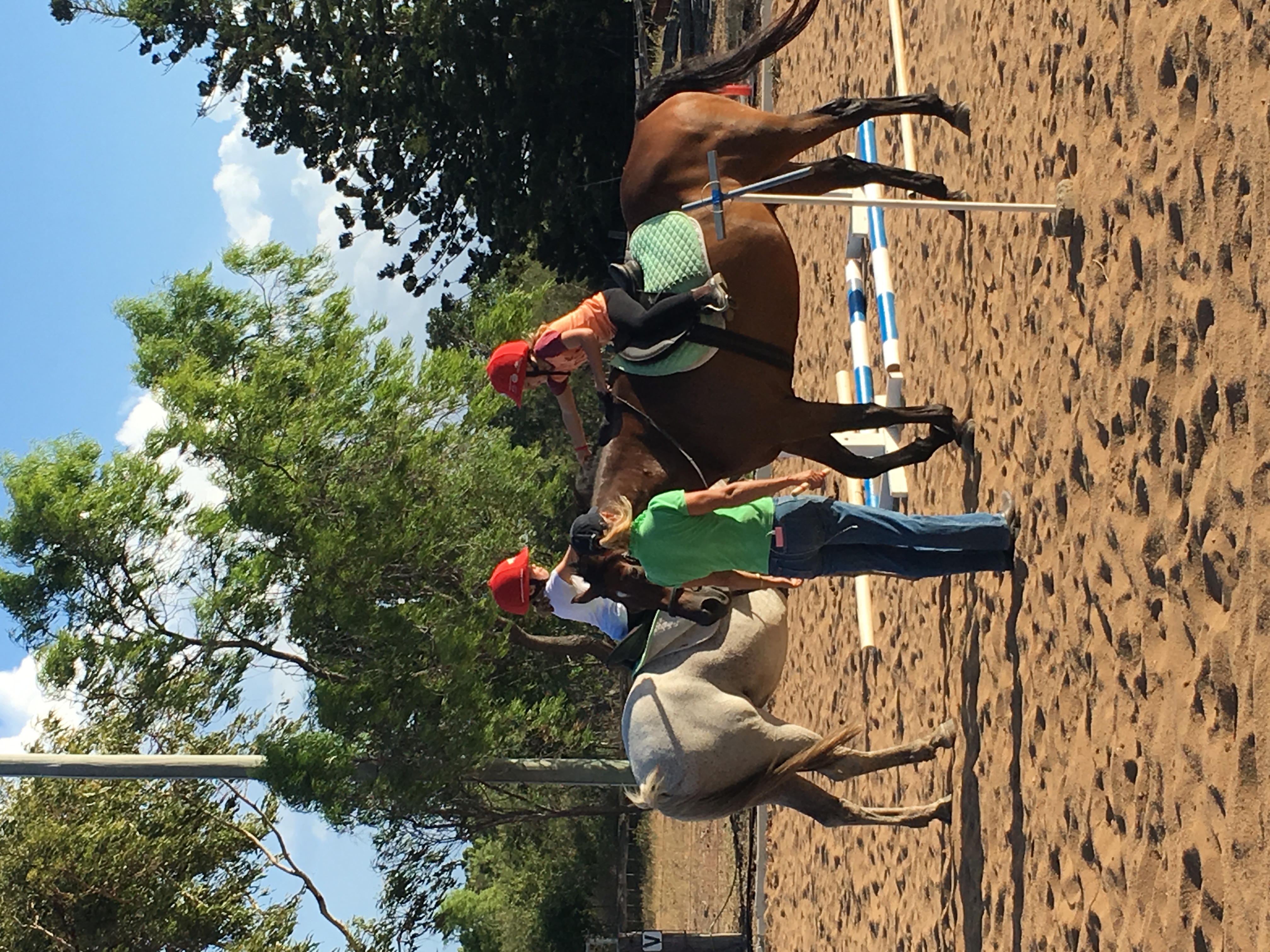 Contact Us
Contact Name:
Cherie Dooley
Rockhampton regions kids are now able to learn and have fun with horses right here in Parkhurst at Cherie Dooley's All Rounders 'R' us~equine on Norman Rd.
With our equine team on the ground;
Danni the tiniest mini. Stuart Little our fancy welsh boy.
Along with our ridden team of equines;
Neigh Neigh the Black wonder horse. Chika our brown station mare. Mr Ed the golden boy. mickey our ex-racehorse.
Little riders will learn to have fun as well as learning to be confident horse riders and handlers from a fabulous fur team in a safe environment.
Coaching plans are  from the ground up! With an understanding of equine language from paddock to arena our little riders learn to read the horses and stay safe with a greater awareness of behaviour , we believe this element in coaching is important for ethical horse management and for enabling confident riders.
Coaching is aimed at beginners to competitive  pony club riders.
Pony Club Australia supports this program and is a fabulous association built to nurture young riders well into thier future , as a pony club rider and coach , there is fabulous support to get riders started and affiliated with a club suited to thier direction in dicipline as well as close to home.
Ready set trot can give your little rider a leg up!!
Rockhampton region is blessed with many clubs and Zone 27 is always on the board representing PCAQ at state events.
EA events are held in all diciplines within the region nurturing riders working up to a future national or leading to an international equestrian career.
Desired outcomes for riders are to impart a lifetime of equestrian experience in all diciplines , to empower young riders to be confident and diverse in thier riding , with the rideahorse program and ready Set Trot outcomes are achieved at the pace of each rider , achieving levels of competency is within your little equestrians reach.
Families are able to take this time in RST to discover how serious thier little rider is about horses and in this way , find out how to work a horse routine into thier busy life and start searching for that special horse!
Families are supported thru the purchase process and horse management direction for the "how to's - who to's -  where to's - what to's and the don't do's"
We hope to see your little rider soon ! find us on Facebook ; Cherie Dooley All Rounders R us -equine 0409724295 "every kid should have a horse"
Ready set trot and rideahorse program for groups or indavidual sessions offered.
Sporting Schools Ready set trot program for primary schools Private coaching  and sibling shared sessions Agistment long and short term overnight yards available Pre-purchase assessment facilitate independent vet check OTT assessment and starting Sale horses marketed for seller Harness training facilities available Equine contractors available and reliable Call to enquiry ; 0409724295
Meet the Team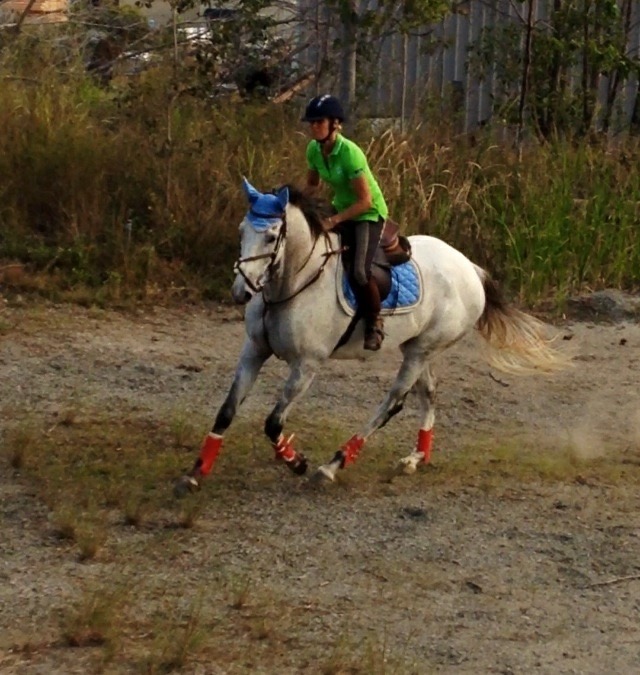 PCAQ NCAS level 1- PCAQ level B - EA Intro coach, first aid, insured
I'm Cherie Dooley ! Raised in the racing industry , walking in hoof prints from the start as a child there were only horses in life as I saw it! Family taught me in my young years and blessed me with the crazy welsh/Arab pony Cherokee and he taught me from there ... Super fast ! With Olympic coaches in my teens living in Sydney and Melbourne I was lucky to see the top riders work day to day in life only kids dream of and from there I learned to ride and train but mostly they gave  me the passion to coach! Pony club days were my favourite days and even though I got old , pony club never gets old ! Coaching riders who want to be at the top to little riders just learning to stay on top ! Grassroots of learning to own a horse as well as ride one is paramount for me as a coach. its important for me , that I can enable my riders as well as thier families to go on in thier favourite equestrian dicipline and excell in experience and confidently follow the path they wish with the foundation I can set for them. Every mum who brings me a smitten rider who dreams and begs to have a horse are all made aware ... With a smile ... that I'm on the kids side ! ( just so you know !)
Meet our Horses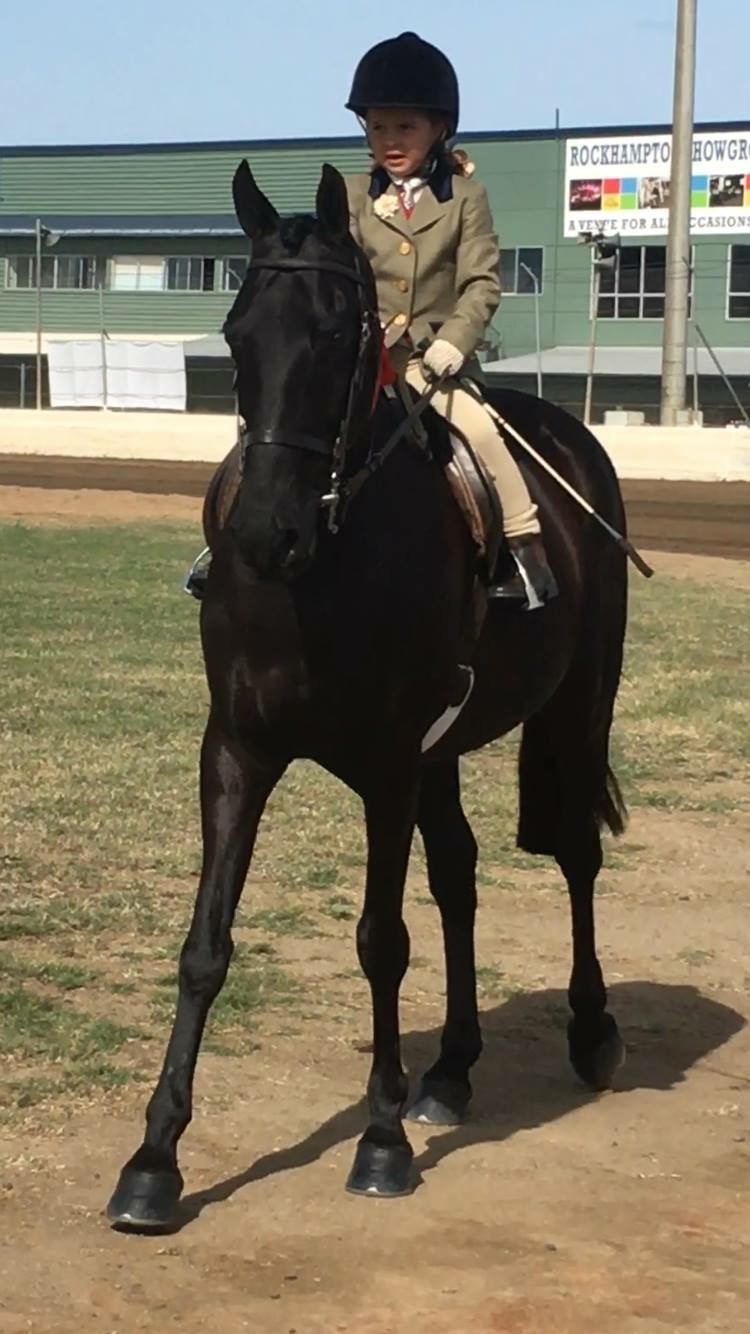 Neigh Neigh , Mr Ed and Mickey
Neigh Neigh the wonder horse ! This little Mt Morgan brumby has many talents under saddle from flatwork , jumping , Gymkhana as well as being a harness horse ! Neigh has taught many little riders to ride for the first time as well as adult riders to get back in the saddle! neigh's favourite gait is the moonwalk! neigh has two new buddies to work with in 2019 , Mr Ed and Mickey , their profiles will be under wraps until the new year !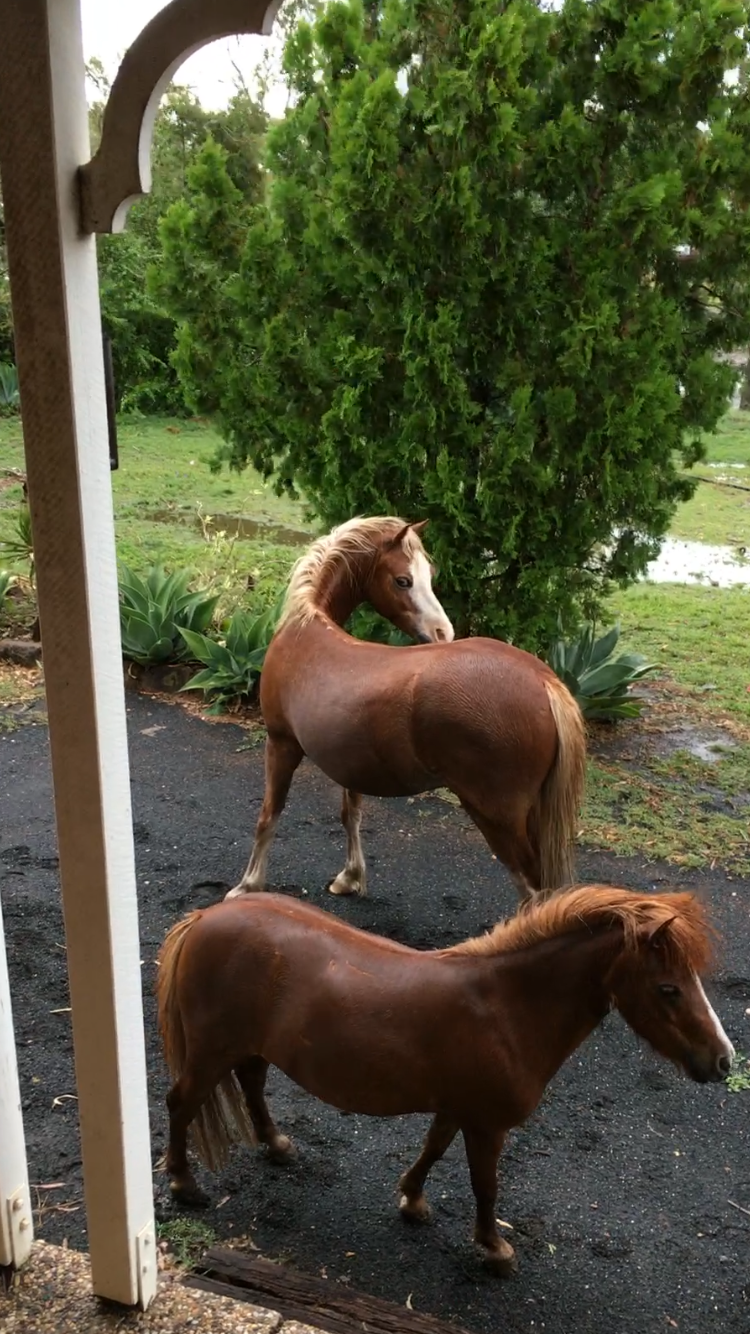 Danni the mini horse, Stuart Little the welsh
Australian Miniature Horse , Welsh section A
Danni is only 70cm in height , she is turning 5 and she is great for the kids to learn the parts of the horse , bridling saddling , grooming , catching and leading. danni is great at keeping our little equestrians siblings entertained too ! Danni has her sidekick Stuart Little , he's our behavioural specialist , he will demonstrate all our horse traits on command , he's a super star jumping pony in his real life and is ridden at pony club by his 8yr old rider!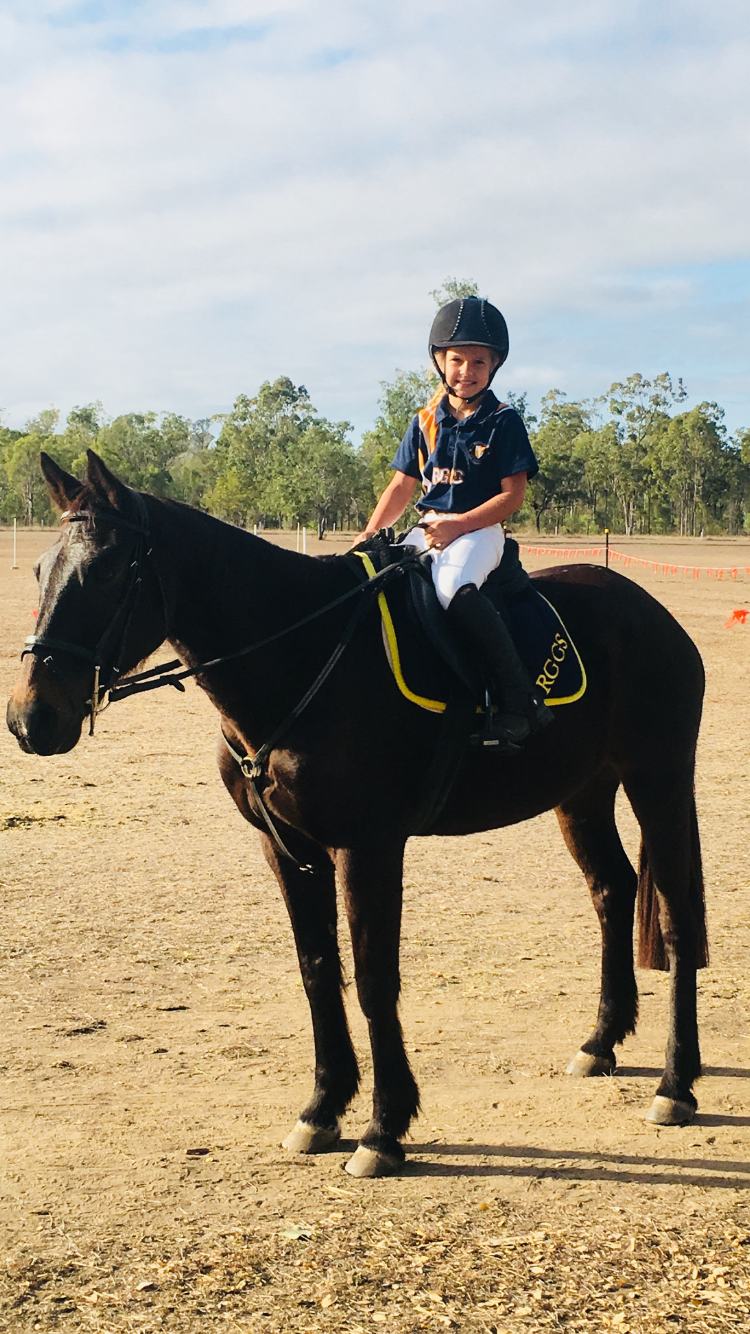 Chika our station bred mare is a fun pony to ride , she can play polocross , challenge the older riders with dry work patterns for campdraft , jumping , Gymkhana , flatwork and all horse management tasks little equestrians need to learn.
Follow us on Social Media
If you can't find a coach, try searching using less or different terms. If there are still no coaches in the results, we will try and put you in touch with one – just fill in the form here.